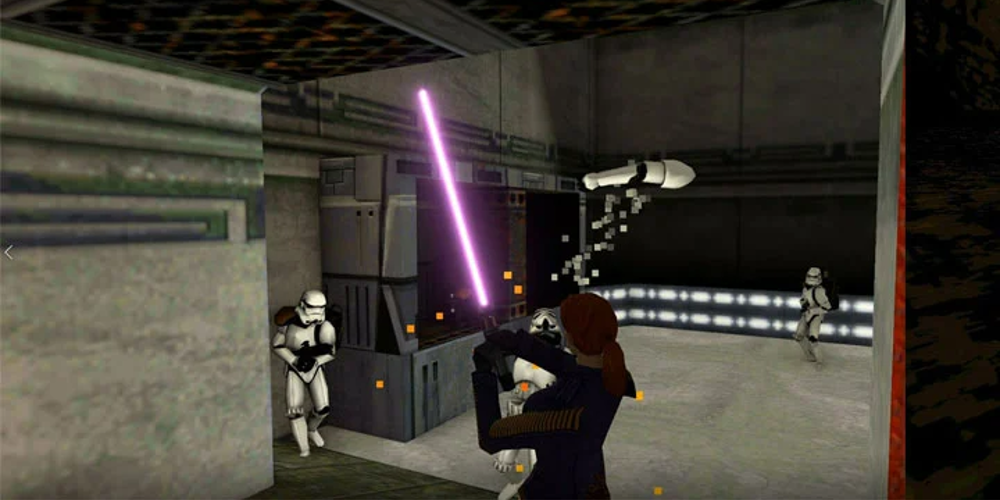 Exciting news for Star Wars fans and gaming enthusiasts alike! Nightdive Studios has announced the release date for the much-anticipated remaster of Star Wars: Dark Forces. This classic first-person shooter game is all set to make a grand comeback on February 28, 2024, on PS4, PS5, Xbox One, Xbox Series X/S, Nintendo Switch, and PC. The remaster promises to blend the nostalgia of the beloved original with the immersive capabilities of modern gaming technology.
The Nightdive team is employing its KEX engine to breathe new life into Star Wars: Dark Forces, optimizing it for the current generation of gaming platforms. The game will run at a stunning 4K resolution at 120fps, providing a visually captivating experience for players. The remaster is not just about graphical enhancements, though. Players can expect a host of gameplay improvements, including updated lighting and atmospheric effects achieved through advanced 3D rendering.
Moreover, the remastered version will offer controller-friendly features such as a weapon wheel, rumble features, and gyro controls. Players can look forward to a more intuitive and engaging gameplay experience. And, for the achievement hunters out there, the game will also offer a slew of trophies and achievements to earn, adding an extra layer to the overall gameplay experience.
Originally released by LucasArts in 1995, Star Wars: Dark Forces was the first FPS game in the Star Wars franchise. The game follows the story of Kyle Katarn, a mercenary turned Rebel Alliance member, who uncovers the Empire's sinister plan - the Dark Trooper Project. This project aimed at creating an army of stormtroopers and battle droids fortified with power armor. The remaster aims to rekindle the thrill and excitement of this timeless adventure.
In conclusion, the remastered Star Wars: Dark Forces is shaping up to be more than just a trip down memory lane. It represents a perfect blend of nostalgia and innovation, bringing together the best of the old and new. With other notable remasters like System Shock 2 and Turok 3 also in the works, Nightdive Studios seems set on a path of redefining classic gaming experiences for the modern player. So mark your calendars for February 28, 2024, and prepare to embark on an epic Star Wars adventure!