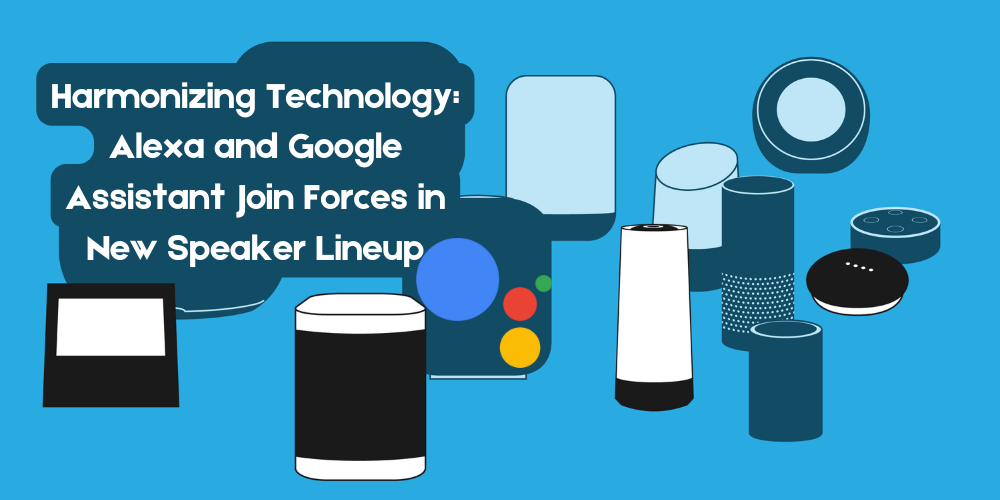 In an unprecedented move, the technology giants Amazon and Google have demonstrated remarkable collaboration. Their competitive voice assistant platforms, Alexa and Google Assistant, are now coming together in a new product released by Harman. The new additions to the JBL Authentics speaker lineup, set to be launched on September 17, are integrated with both, a first-of-its-kind innovation.
This is a significant shift from the past, where Google has consistently held its ground, refusing manufacturers the ability to blend Google Assistant and Alexa into smart devices. The only exception had previously been Sonos. Google's refusal stemmed from the advantage they leveraged from shipping the Google Assistant as a default assistant on Android smartphones, an edge that has often put them in the hot seat of antitrust investigations in the past.
Enter 2019, Amazon unveiled its Voice Interoperability Initiative. This ambitious project aimed to ensure that voice-enabled devices like smart speakers, smartphones, and smart displays should offer choices to their users among multiple voice assistants. Unsurprisingly, back then, Google was among the tech leaders who decided not to participate.
But as the tides turn, so do alliances. The new JBL Authentics speakers integrate both Google Assistant and Alexa to work in tandem, offering users a diverse range of commands and operations. Amazon's development of universal device commands (UDC), Instagram suggests that the voice assistants, rather than canceling or interrupting each other, will cooperate to enhance user experience.
The collaboration marks a significant milestone in the tech landscape, showing that co-existence and cooperation are possible even amidst fierce competition. And although smart speaker sales are in decline, the impact of this integration is yet to be seen. While this doesn't indicate a robust truce between the companies, it does open new avenues for user experience and tech alliances.