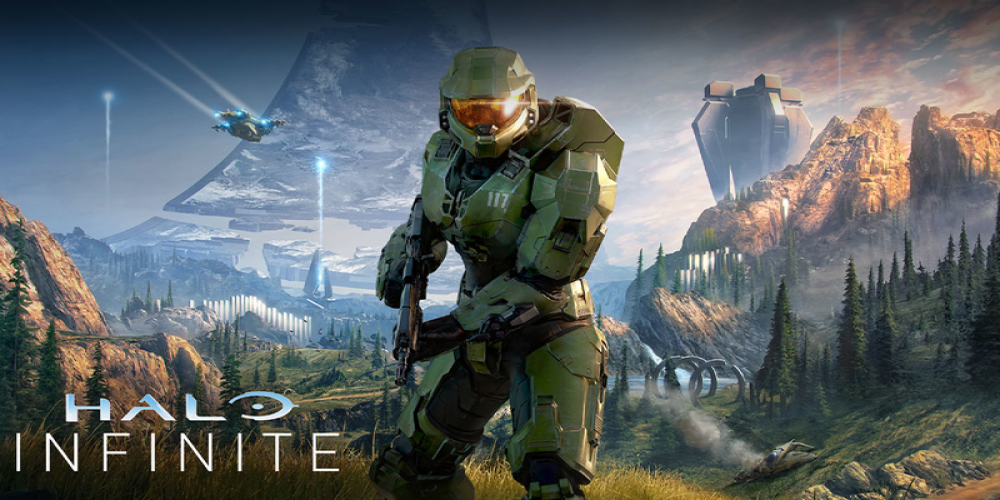 Halo Infinite multiplayer mode will soon see the release of Season 2 which will allow users to play on two new maps. Developer 343 Industries has shared this news in their blog post and shared a lot of exciting details about the two new maps Breaker and Catalyst.
Breaker is going to be a pseudo symmetric BTB map. Huge chunks of ship debris will serve as teams' bases. A plasma cutting beam structure responsible for the debris will be located in the middle and will serve as a fully dynamic element presenting players with both challenges and exciting gameplay opportunities.
The Breaker map will allow players to engage in base vs. base combat, allowing them to explore the importance of territorial ownership. Having environmental hazards on the map is always a nice way to spice things up and this map provides all the means to melt your enemies if the opportunity presents itself. This map will also provide a great opportunity for people who love sniper battles since its center lane offers meant for just that.
Catalyst is going to be a completely symmetrical arena located in a large tunnel-like Forerunner structure. Water will be falling from overgrown cathedral walls and catwalks, and the whole thing will be connected by a light bridge spanning from one side of the map to another.
It seems that this map was inspired by Epitaph from Halo 3, while also having some elements from Haven Halo 4. This map is meant for Capture the Flag mode, yet it will also be available for the brand-new Land Grab mode.
Are you excited to play on the two new maps that Season 2 will be offering? Do you like being a sniper, or do you love a more hands-on approach? Tell us what you think in the comment section below.