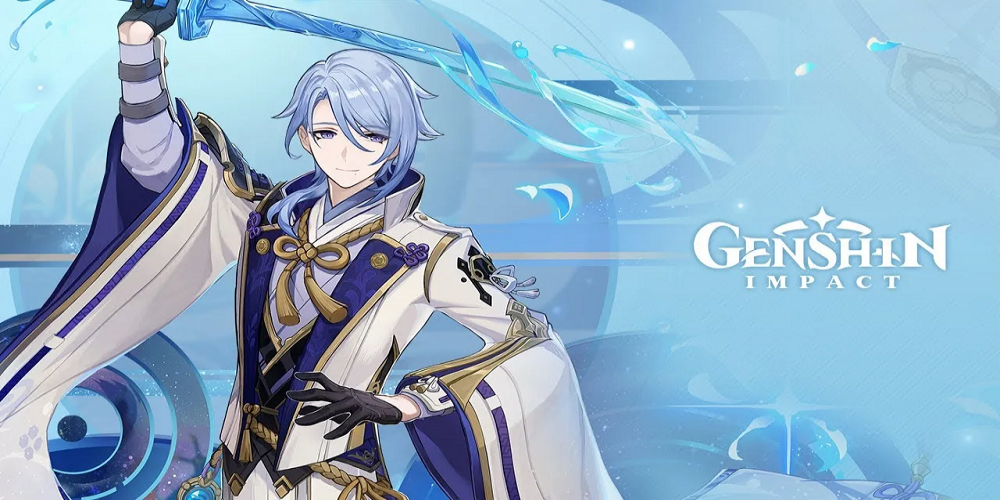 Genshin Impact showed the new crash named Ayato. He is expected to become a new heartbreaker in the game. Together with Ayato, players can enjoy The Chasm area, released in the latest 2.6 update.
The new update is called "Zephyr of the Violet Garden." It welcomes Kamisato Ayato, the leader of the Kamisato clan. Apart from him, you will be able to see the new places you can visit, including The Chasm, the region of Liyue. Developers also release Archon Quest for those who want to find out more details on the mysterious story of the Khaenria and Traveler twins. If you are more into entertainment inside the game, you will appreciate the new festival that will take place in Inazuma. Former Mihoyo and now Hoyoverse developers revealed several details about the upcoming update. The update comes to life this March 30.
The first mention of Ayato was made back in February. Now players will be able to check the new character. It is the 5-star hero of Hydro who uses the sword in his attacks. His elemental skills were revealed in the teaser. He can double himself and create incredible damage. He can extract the boba tea dang cup from the sleeve and calmly drink it whenever he wants.
Gorgeous Ayato created in the best tradition of anime heartbreakers does not come alone. There is a Hues of the Violet Garden event. This is the Magnificent Irodori Festival everyone can attend. If you have played Genshin Impact for some time, you may find several familiarities with the Lanturn Rite. There will be four different mini-games that you need to complete for the Juvenile Galant, Xingqiu invitation. You will see your favorite characters there, including Sayu, Albedo, Klee, and Venti.
Do you want to check out a new character? Are you more excited about the festival? Share your thoughts in the comments below.