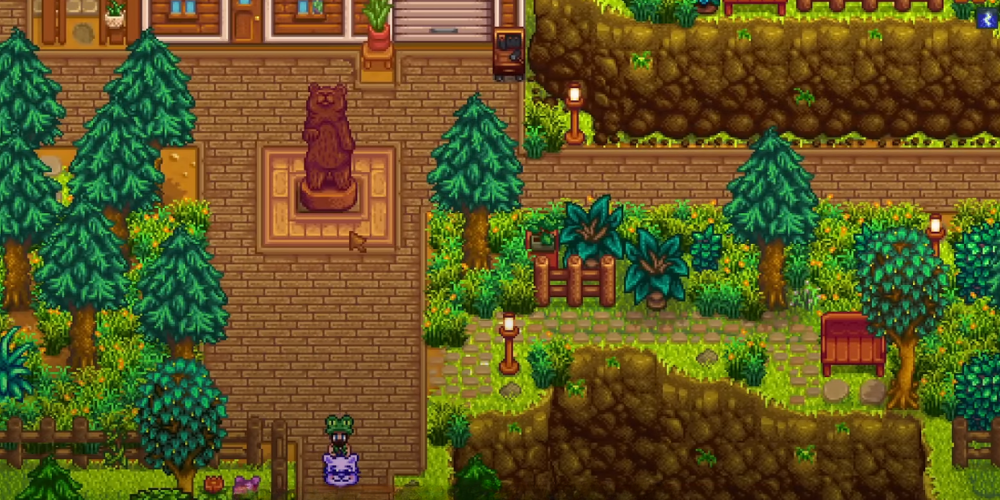 Proving once again that Stardew Valley never ceases to charm its fans, Eric Barone, the game's creator, dropped a delightful teasing bombshell about the much-anticipated 1.6 update. Usually known for its gardening and farming adventures, this update appears to be throwing a much-lighter, fun twist to the popular game – in the form of hats on pets. Yes, the crowning glory of the update could well be the option to adorn your in-game feline and canine companions with various types of high-fashion headgear!
Barely a drop in the ocean compared to the substantial additions promised in the update, like a major new festival, more late-game content, new items and recipes, and even allowing an eight-person multiplayer mode on Steam. Nevertheless, this seemingly superficial element has managed to elicit enthusiastic responses from the Stardew Valley fan community. An image shared on Twitter by Barone showcasing two cats and two dogs sporting different fetching headgear with the caption "Hats on cats (and dogs)" sparked an explosion of joy among the game's enthusiasts. The mere thought of customizing pets with cute hats has sent the gaming world into a flurry of excitement.
While most reactions bordered on being dramatically ecstatic about the new feature, some fans exchanged humorous banter with Barone. Whitney "Cenx" Spinks, Re-Logic Vice President and game designer for Terraria, tried a quid pro quo with Barone, suggesting an exchange of release dates for their respective patches. This exchange just goes to highlight how well-loved and anticipated the Stardew Valley update is among its fans and even among contemporaries in the gaming industry.
However, this announcement was inevitably followed by a slew of speculations. Given that Barone hinted at his next endeavor titled "Haunted Chocolatier," some began to wonder if these dashing pets were part of the new game. But, going by the consensus, this delightful new feature is earmarked for the 1.6 update of Stardew Valley.
In conclusion, the upcoming 1.6 Stardew Valley update promises to be a mixed bag. It certainly holds true to delivering features that should keep hard-core game enthusiasts engaged, while at the same time, it is throwing in a fun and sparkling extras like the cat and dog hats for those players who love little humorous and adorable elements. The update promises to be a fine balance of thrilling new content and silly charm, proving once again why Stardew Valley holds a special place in the hearts of gamers across the world.